The much-anticipated U.S. Open comes to San Francisco June 11-17. As a non-golfer who grew with a golfing father and now husband, I have learned some of the rules of the game over the years. Words like fore and green were common around our house. A reminder of the rules never hurts, and as one golf fanatic recently remarked, "Golf is truly a gentleman's sport — when all players treat each other with respect and courtesy and observe the rules of the game." And that's the name of the game, ladies and gentleman. Golf requires patience, civility, and of course practice. Any way you tee up the ball, your game should spell RESPECT.
The United States Golf Association (USGA) website points out that since informal golf games do not use a referee or an umpire, "the game relies on the integrity of the individual to show consideration for other players and to abide by the Rules. All players should conduct themselves in a disciplined manner, demonstrating courtesy and sportsmanship at all times, irrespective of how competitive they may be. This is the spirit of the game of golf."
If you are new to the game, or just need to brush up on your golf etiquette, here are tips from 14 amateur golfers who are friends of my family. For an exhaustive list of rules, download the Rules of Golf (PDF) from the USGA website.
The Rules, as Seen Through the Eyes of FOREteen Dedicated Golfers
Jay: Be respectful to pro golfers on the driving tees and the putting greens by not speaking or laughing at these locations . Also, do not take pictures of the golfers at these locations. Noise of any kind is a distraction.
Dale: Those who are honest in the game of golf are honest in the game of life.
Buck: Golf is about honesty and understanding the rules of golf. If you don't know what the rule is , ask your playing partner. Golf is the last bastion of character and integrity.
Dick: Tee it, hit it, find it, hit it again. On the green, mark it, clean it, replace it, putt it in.
Alice: The most important rule of golf is honestly in recording your score. Some golfers tend to cheat about how many strokes they tak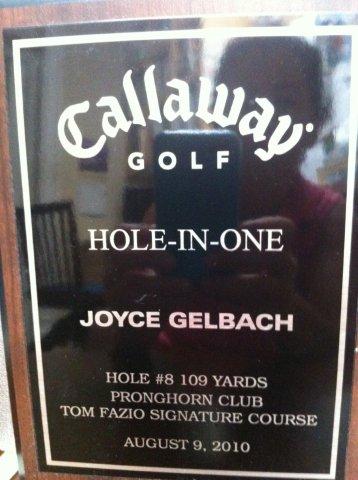 e, etc.
Chuck: Beginners, please stay on beginner courses so you don't slow other foursomes down.
Joyce: If you get a hole in one, you must finish all 18 holes for it to be recognized as such. The USGA recognizes a hole in one only if all 18 are played in sequential order, and you must have a witness. Notify the pro ship of your feat after your round.
Stephen: If you lose your ball, don't spend a lot of time searching for it. Use a provisional ball, or let the group behind you play through.
Sherrick: The game is about honor, and the rules exemplify that: The winner of the previous hole goes first; don't walk in front of someone's line of play, especially on the putting green; don't talk during a swing, etc. Golf can be very competitive, but you should never do anything to disrupt someone's game. In fact, you should congratulate your opponent and respect their game.
John: Keep your pace in sync with the group ahead of you. If space opens in front of you, always let the group behind you play through.
Nate: Never swing your club until you know that others in your group are at a safe distance from the ball and the club.
Patrick: Always yell out "Fore" if you see your ball headed toward other players.
Sarah: Watch your temper on the course. Attitude such as Tiger Woods's is bad for the integrity of the game.
Adam: Don't linger on the putting green once you've finished putting.
Observe the Golden Rule of Golf: Do unto your partner(s) and the other players as you would have them do unto you.
http://37.60.249.202/~expertet/wp-content/uploads/about-lisa.jpg Lisa Mirza Grotts is a recognized etiquette expert, an on-air contributor, and the author of A Traveler's Passport to Etiquette. She is a former director of protocol for the city and county of San Francisco and the founder and CEO of The AML Group (Lisagrotts.com), certified etiquette and protocol consultants. Her clients range from Stanford Hospital to Cornell University and Levi Strauss. She has been quoted by Condé Nast Traveler, InStyle magazine, the Los Angeles Times, and the New York Times. To learn more about Lisa, follow her on Twitter.com/LisaGrotts and Facebook.com/LisaGrotts
Follow Lisa Mirza Grotts on Twitter.